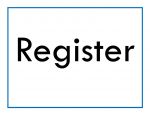 Join Tom Bushman, a financial advisor with 30+ years of experience, to learn how to avoid common mistakes, when incorporating Social Security as part of a retirement strategy. At this workshop you will learn:
how Social Security benefits are calculated
when to apply for Social Security
why married couples could miss out on substantial benefits
simple strategies to increase your benefits
Registration is requested and will open on October 10, 2019. Register online or by calling 937-294-7171.

Tom Bushman has studied markets for the past 30+ years and the U.S. economy since the recession of 2008/2009. Tom specializes in helping individuals and couples understand how to maximize retirement income using Social Security, with the understanding that to accomplish this you cannot solely focus on one thing. He will tell you the "biggest mistake most make regarding Social Security is that they focus on Social Security alone." This program is focused on showing those interested how to maximize retirement income, as well as how and why they need to be focused on growing their retirement savings, but also make sure to de-risk their portfoliio appropriately. As Tom will explain, this is a period like no other in history of the U.S. and future retirees need to be aware of this, as many of the dynamics that will be changing will also most likely affect future retirement income.