Library services during closure
Updated March 18 1:15 p.m.
The response to the announcement that the library is closing has been an affirmation of how highly you value Wright Library. The building was buzzing with patrons stocking up on books and movies as they prepare for staying home.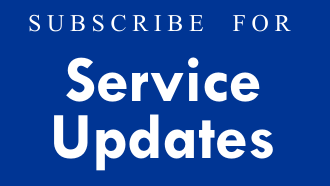 Wright Library staff are developing ways to serve the community during this closure. While this is a work in progress, we wanted to provide you with an update:
* Phone lines and research desk e-mails will be answered during regular hours M-F 10 a.m.- 7 p.m. and Sat.; 1 p.m.-5 p.m.
* Youth Services is working on adaptive ways to deliver programs, such as broadcasting storytimes and other programs on Facebook Live.
* We are developing a procedure for patron hold pickup.
* We have added more titles to the CloudLibrary, an ebook and audiobook service. These are available on demand little or no wait time on most titles.

* The Library's Wi-Fi is available 24/7 on much of the library's property and can be enjoyed for free using your own device.
Visit our Covid Services page for more information about these and other future services. Sign up for Wright Library's newsletter to stay informed.
Sincerely, Kristi Hale, Library Director
_______________________________________
Updated March 13
1 p.m.
Wright Library closing 9 p.m. March 13-April 5
Dear Library Friends and Cardholders:

The State of Ohio's response to COVID-19 is changing rapidly. As recently as this morning, Wright Library hoped to remain open during this health crisis, however it's clear now that to safeguard the health and safety of our patrons, staff, and community, the Wright Library facility must close beginning 9 p.m, Friday March 13, through April 5.
Patrons are encouraged to delay returning items they have in their possession and will not be penalized for returning library materials late during this period.
We invite you to explore everything we have to offer on our website, wrightlibrary.org. Wright Library offers remote access to resources for all ages 24/7, including:
e-books | e-audiobooks | streaming TV | movies | music services | digital courses | magazines | The New York Times Online
Don't already have a library card? Sign up for a Wright Library eCard to gain virtual, remote access to Wright Library's digital collections.
There are many steps you can take to help keep yourselves and the community safe. Information is available at coronavirus.ohio.gov, and Ohio's coronavirus call center is open to answer questions from 8:00 a.m. to 9:00 p.m. daily. The hotline number is 1-833-4-ASK-ODH or 1-833-427-5634. The library has additional local information on the virus at wrightlibrary.org/covid-19.
We will continue to keep you informed of the library's response plans. If you have questions, please call the library at (937) 294-7171.
###
_______________________________________________________________________________________________________________________