| Label | Information |
| --- | --- |
| Start & End Times | |
| Category | Book Club |
| Age Groups | Adult |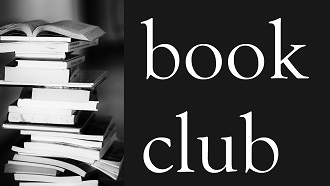 7-8pm, 2nd Tuesday of the month
Choose to come in person (We will meet in the community room) or join us virtually. Use this link to join the book discussion Joining the book discussion virtually will require the installation of the Zoom client on your computer (microphone and speakers required for audio, camera for video) or the Zoom app on your mobile device. Additional help is available here.
Join us for a relaxed, open-minded, varied discussion of this month's selection. New people are always welcome; no sign-up is required, but you can register here for an email reminder.
Extra copies available at the 1st Floor Desk. (Not the Book Club for you? Learn about other Book Clubs at Wright Library.)
JUNE 14 - The Last Flight by Julie Clark
Two women. Two flights. One last chance to disappear.
Claire Cook has a perfect life. Married to the scion of a political dynasty, with a Manhattan townhouse and a staff of ten, her surroundings are elegant, her days flawlessly choreographed, and her future auspicious. But behind closed doors, nothing is quite as it seems. That perfect husband has a temper that burns bright and he's not above using his staff to track Claire's every move.
What he doesn't know is that Claire has worked for months on a plan to vanish. A plan that takes her to the airport, poised to run from it all. But a chance meeting in the airport bar brings her together with a woman whose circumstances seem equally dire. Together they make a last-minute decision.
The two women switch tickets, with Claire taking Eva's flight to Oakland, and Eva traveling to Puerto Rico as Claire. They believe the swap will give each of them the head start they need to begin again somewhere far away. But when the flight to Puerto Rico crashes, Claire realizes it's no longer a head start but a new life. Cut off, out of options, with the news of her death about to explode in the media, Claire will assume Eva's identity, and along with it, the secrets Eva fought so hard to keep hidden.
THE INSTANT NEW YORK TIMES, USA TODAY BESTSELLER, & INTERNATIONAL BESTSELLER!
During the long, hot summer of 1888, an extraordinary friendship blossoms between Anton Chekhov and Zinaida Lintvaryova, a young doctor. Recently blinded by illness, Zinaida has retreated to her family's estate in the lush countryside of Eastern Ukraine, where she is keeping a diary to record her memories of her earlier life. But when the Chekhov family arrives to spend the summer at a dacha on the estate, and she meets the middle son Anton Pavlovich, her quiet existence is transformed by the connection they share. What begins as a journal kept simply to pass the time becomes an intimate, introspective narrative of Zinaida's singular relationship with this doctor and writer of growing fame.
More than a century later, in 2014, the unexpected discovery of this diary represents Katya Kendall's last chance to save her struggling London publishing house. Zinaida's description of a gifted young man still coming to terms with his talent offers profound insight into a literary legend, but it also raises a tantalizing question: Did Chekhov, known only as a short story writer and playwright, write a novel over the course of their friendship that has since disappeared? The answer could change history, and finding it proves an irresistible challenge for Ana Harding, the translator Katya hires. Increasingly drawn into Zinaida and Chekhov's world, Ana is consumed by her desire to find the "lost" book. As she delves deeper into the moving account of two lives changed by a meeting on a warm May night, she discovers that the manuscript is not the only mystery contained within the diary's pages.
Inspired by the real friendship between Chekhov and the Lintvaryov family, landowners in the Ukraine, The Summer Guest is a masterful and utterly compelling literary novel that breathes life into a vanished world, while exploring the transformative power of art and the complexity of love and friendship.
Elegant.... This alluring and deceptively ingenuous novel demands close consideration from its readers, contains an internal mystery, and packs a heartbreakingly lovely emotional punch. -- Booklist (starred review)
A modern masterpiece from one of Italy's most acclaimed authors, My Brilliant Friend is a rich, intense, and generous-hearted story about two friends, Elena and Lila, who represent the story of a nation and the nature of friendship.
The story begins in the 1950s in a poor but vibrant neighborhood on the outskirts of Naples. Growing up on these tough streets, the two girls learn to rely on each other ahead of anyone or anything else. As they grow - and as their paths repeatedly diverge and converge - Elena and Lila remain best friends whose respective destinies are reflected and refracted in the other. They are likewise the embodiments of a nation undergoing momentous change. Through the lives of these two women, Ferrante tells the story of a neighborhood, a city, and a country as it is transformed in ways that, in turn, also transform the relationship between her protagonists.
With My Brilliant Friend, the first in a series, Ferrante proves herself to be one of Italy's greatest storytellers.
"Amazing! My Brilliant Friend took my breath away. If I were president of the world I would make everyone read this book. It is so honest and right and opens up heart to so much. Reading Ferrante reminded me of that child-like excitement when you can't look up from the page, when your eyes seem to be popping from your head, when you think: I didn't know books could do this!" --Elizabeth Strout, author of Olive Kitteridge