| Label | Information |
| --- | --- |
| Start & End Times | |
| Category | Book Club |
| Age Groups | Adult |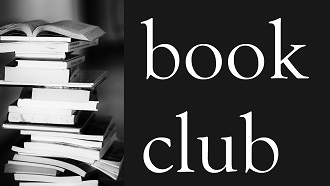 7-8pm, 2nd Tuesday of the month
Choose to come in person (We will meet in the community room) or join us virtually. Use this link to join the book discussion  Joining the book discussion virtually will require the installation of the Zoom client on your computer (microphone and speakers required for audio, camera for video) or the Zoom app on your mobile device.   Additional help is available here.  
Join us for a relaxed, open-minded, varied discussion of this month's selection. New people are always welcome; no sign-up is required, but you can register here for an email reminder.
Extra copies available at the 1st Floor Desk. (Not the Book Club for you? Learn about other Book Clubs at Wright Library.)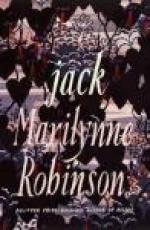 February 14 - Jack
by Marilynne Robinson
Marilynne Robinson's mythical world of Gilead, Iowa―the setting of her novels Gilead, Home, and Lila, and now Jack―and its beloved characters have illuminated and interrogated the complexities of American history, the power of our emotions, and the wonders of a sacred world. Jack is Robinson's fourth novel in this now-classic series. In it, Robinson tells the story of John Ames Boughton, the prodigal son of Gilead's Presbyterian minister, and his romance with Della Miles, a high school teacher who is also the child of a preacher. Their deeply felt, tormented, star-crossed interracial romance resonates with all the paradoxes of American life, then and now.
Robinson's Gilead novels, which have won one Pulitzer Prize and two National Book Critics Circle Awards, are a vital contribution to contemporary American literature and a revelation of our national character and humanity.
Marilynne Robinson, winner of the Pulitzer Prize and the National Humanities Medal, returns to the world of Gilead with Jack, the latest novel in one of the great works of contemporary American fiction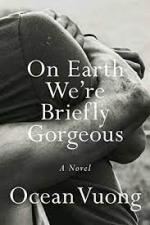 March 14 - On Earth We're Briefly Gorgeous by Ocean Vuong
Poet Ocean Vuong's debut novel is a shattering portrait of a family, a first love, and the redemptive power of storytelling
On Earth We're Briefly Gorgeous is a letter from a son to a mother who cannot read. Written when the speaker, Little Dog, is in his late twenties, the letter unearths a family's history that began before he was born — a history whose epicenter is rooted in Vietnam — and serves as a doorway into parts of his life his mother has never known, all of it leading to an unforgettable revelation. At once a witness to the fraught yet undeniable love between a single mother and her son, it is also a brutally honest exploration of race, class, and masculinity. Asking questions central to our American moment, immersed as we are in addiction, violence, and trauma, but undergirded by compassion and tenderness, On Earth We're Briefly Gorgeous is as much about the power of telling one's own story as it is about the obliterating silence of not being heard.
With stunning urgency and grace, Ocean Vuong writes of people caught between disparate worlds, and asks how we heal and rescue one another without forsaking who we are. The question of how to survive, and how to make of it a kind of joy, powers the most important debut novel of many years.
Longlisted for the 2019 National Book Award for Fiction, the Carnegie Medal in Fiction, the 2019 Aspen Words Literacy Prize, and the PEN/Hemingway Debut Novel Award