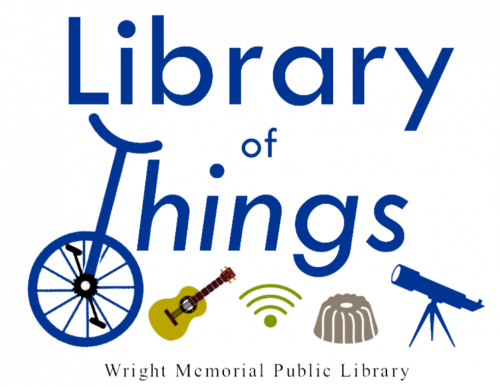 What is the Library of Things?
Wright Library's Library of Things offers a variety of activities, equipment, tools, and kits so you can try something new, learn or develop a skill, accomplish practical tasks, make someone a gift, or discover a new hobby.
Create, build, tinker and learn at your own pace. Then share your experiences and creations on Wright Library's Facebook or Instagram.
Signed waiver is required for patrons borrowing Library of Things items.
Due to the potentially high replacement cost, borrowers must be 18 years or older (or and members of the library for at least 60 days. A signed liability waiver must also be on file with the library. Download and print the waiver then visit in person with completed waiver and library card or photo ID.
The Library of Things includes:
Topic Collections
Discover groups of Things based on your interests: