| Label | Information |
| --- | --- |
| Dates & times | |
| Category | Living Well |
| Age Groups | Adult |
For anyone unable to make the live event, the recording is now available.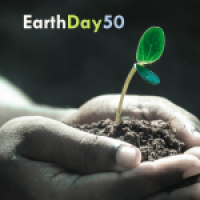 It's easy to feel helpless in the face of climate change, habitat loss, and mass species decline, but you can make a difference for the environment and future generations by supporting Land Trusts. Join Krista Magaw from the Tecumseh Land Trust to learn more about these conservation organizations, Tecumseh Land Trust's specific projects in Clark and Greene Counties, and how you can support this important work. Bring your questions!
Krista Magaw is the Executive Director of Tecumseh Land Trust. With a masters degree in Public Policy from Duke University, she has participated in policy development and implementation, ranging from federal Farm Bill programs and state Medicaid Plans to local land use plans. Tecumseh Land Trust (TLT) has preserved over 28,000 acres of farm and natural land with permanent conservation easements, including 155 farms, Glen Helen Nature Preserve, and over 44 stream miles. As one of 30 local Ohio land trusts, TLT participates regularly in Coalition of Ohio Land Trust and Land Trust Alliance lobby days, and maintains good working relationships with landowners, government officials, and the public.