Join financial coach Brian Hayes of the Medicare Resource Center for a comprehensive look at the ins and outs of Medicare, open enrollment, and more.  Whether you are just turning 65 or new to Medicare, now is a good time to learn about Medicare and how to choose a plan that meets your needs.
We will cover common questions such as:

What's the difference between Medicare Parts A, B, C and D?
When can you enroll in a plan?
How does your current plan compare with a Medicare plan?
Can you save money with a Medicare Plan?
Could you be eligible for vision, dental, hearing and other benefits?

Consider Medicare If:

You're turning 65 soon, or you celebrated your 65th birthday within the last 3 months
You've recently moved
You're already covered by Medicaid but are Medicare eligible
You're over 65, still working and want an alternative to your employer's plan
You're over 65 and planning to retire soon
This event will be held virtually via Zoom.  Registration is required.   If you have not used Zoom before, you will be prompted to install the Zoom client.  Additional help is available here.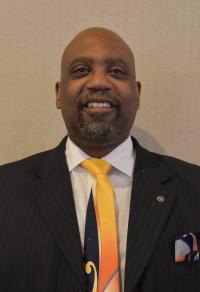 Brian K. Hayes, calls himself "Your Financial Coach" and has been affiliated with Comprehensive Planning Group for over 20 years. He has an extensive knowledge of the insurance and financial services industry spanning over 35 years. He is licensed as an agent in the areas of Life and Health Insurance and Registered to sell Securities and Investments. Knowing that retirement can present many challenges especially in the area of Social Security, Brian is able to help clients understand their options and choices prior to retirement. And also realizing that with retirement there also comes many choices where healthcare is concerned, Brian works with retirees in selecting and obtaining the Medicare coverage most suited to their particular situation.