| Label | Information |
| --- | --- |
| Dates & times | |
| Category | Local Interest |
| Age Groups | Adult |
Sunday, November 19, 2023 Local Author Talk
Start time: 2:00 PM – Duration: 1 hour
Location: Wright Library's Community Room, or watch online
Community Room seating capacity is 80. Please arrive early to ensure your seat. If you cannot attend in person, please request the virtual link.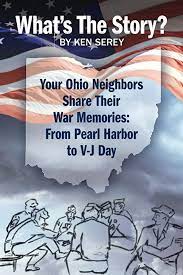 Local author shares World War II stories from Dayton area veterans
Ken Serey, author of the book What's The Story? Your Ohio Neighbors Share Their War Memories: from Pearl Harbor to V-J Day, will share first-hand accounts from Dayton area World War II veterans, stories of endurance, survival, courage, and sacrifice made in the name of our country and our freedom. Learn more about the fascinating and significant roles Daytonians played every day in the war effort. Ken has captured stories that might have gone undocumented but now can be shared for generations to come.
---
About the Presenter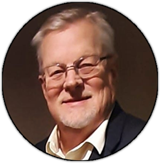 Tipp city resident Ken Serey has a longstanding involvement and commitment to veterans. The child of a World War II veteran, Serey has long had an interest in war stories. While working for Visual Tech Connection, which specializes in helping people with poor vision, Serey met seniors connected to the war as he traveled for work throughout Ohio. He realized their stories deserved to be written and preserved, so when he retired, he got to work.
The veterans' stories in What's the Story? are documented accounts that tell what it was like to be at war in the true sense. As Ken says, "It is very important to preserve these stories and to preserve this fading part of the historical record."
---
The Far Hills Speaker Series is presented through a partnership between the Oakwood Historical Society and Wright Memorial Public Library. Sign up for the Far Hills Speaker Series Newsletter >>