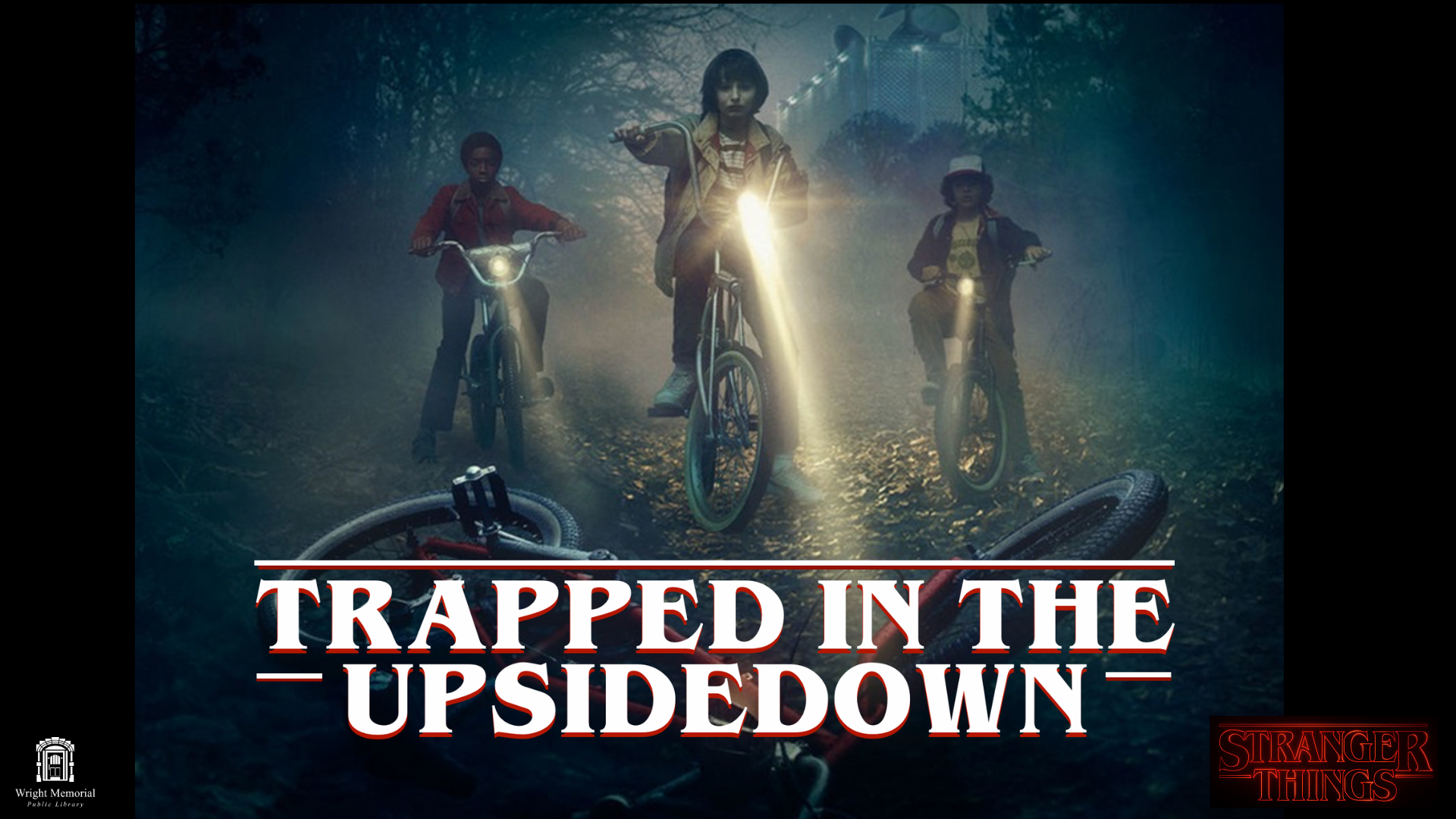 Are you looking for something fun and challenging this Fall? Last October we hosted this Escape Room in-person and it received rave reviews. This year we've adapted it so patrons can test their puzzle-solving skills digitally! Click the link below to see if your mental abilities are enough to save Will from the Upsidedown.
Credits
This Escape Room was created by BreakoutEdu with permission from Netflix. It has been modified to be used in a virtual format by the Librarians at Wright Library. An additional clue has been created by Wright Library Librarians. Photos/designs are from BreakoutEdu, Google Images, or provided by Wright Librarians. 
The D&D map was created by Diablo Azul under the license CC BY-NC-SA 2.0 and has been modified by a Wright Library Librarian. The original can be found here. 
The final artwork was created by Abigail Hubbard and Shane Spears of the Public Library of Anniston-Calhoun County.
This Digital Escape Room also wouldn't have been possible without Sydney Krawiec from the Peters Township Public Library. Sydney created the first Harry Potter Digital Escape Room and her how-to presentation inspired us to create this one.