| Label | Information |
| --- | --- |
| Dates & times | |
| Category | Arts & Writing |
| Age Groups | Adult, Teen |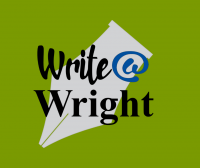 REGISTER >>
VIRTUAL EVENT
When we think about books, movies, or plays that stick with us long after the story has finished, it's often the characters who come to mind. In fact, memorable characters can truly feel as though they leap from the page. Every writer strives to create meaningful, fully fleshed personalities, but doing so can be challenging. In this workshop, we'll discuss what characterization means, what characteristics writers can focus on in crafting their characters, and how fiction and non-fiction writers can craft those characters that resonate with readers. Please have something available to write with as we'll take time for some writing exercises that will help your characters come to life. All genres welcome!
Christina Consolino is a writer and editor whose work has appeared in multiple online and print outlets. Her debut novel, Rewrite the Stars, was named one of ten finalists for the Ohio Writers' Association Great Novel Contest 2020, and she is the co-author of Historic Photos of University of Michigan. She serves as senior editor at the online journal Literary Mama, freelance edits both fiction and nonfiction, and teaches writing classes at Word's Worth Writing Center. Christina lives in Kettering, Ohio, with her family and pets. Learn more at christinaconsolino.com
This workshop is funded by the Wright Library Foundation and is part of the Write@Wright Series.