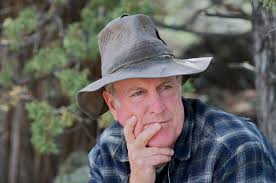 Thurs., April 29, 7-8:30 p.m.
Join Douglas Tallamy, author of Nature's Best Hope, for a virtual presentation on the problem with turf grass lawns that cover urban and suburban landscapes and the achievable solution that will nurture biodiversity of plant and animal life we all depend on. Q&A follows the presentation. Register

BOOK NOOK: Nature's Best Hope - Listen to Vick Mickunas interview Doug Tallamy
Doug's Five Easy Steps for Beginners
"Meet the Ecologist Who Wants You to Unleash the Wild on Your Backyard." Smithsonian Magazine, April, 2020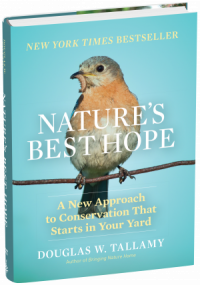 Doug Tallamy is the TA Baker Professor of Agriculture and Natural Resources at the University of Delaware, where he researches how plants that evolved elsewhere impact food webs and biodiversity. Tallamy speaks nationwide about his concerns that the approach to gardening must change. He contends the widespread planting of ornamental plants, native to other parts of the world, is creating ecosystem-wide problems. Author of best-selling garden book, Bringing Nature Home: How You Can Sustain Wildlife with Native Plants, Tallamy has been featured/interviewed by New York Times, NPR, Associated Press, and various other outlets.
Nature's Best Hope : A Wright Library Community Read