Equipping Wright Library to write the next chapter of its legacy in Oakwood
Oct. 2020— Wright Library is taking steps to begin renovation in early 2021. To be efficient with limited resources, needed repairs and replacements will be paired with updates to better meet the needs of today's library users.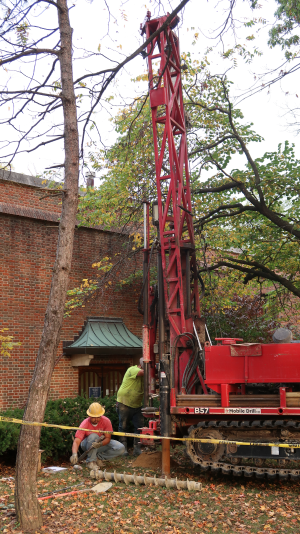 The construction will revitalize the remaining portion of the library not renovated during the 2018 historic restoration, and is estimated to take about one year to complete. 
Repair and replacement- while working within the existing building footprint, the design team is tasked with creating a facility plan that could be accomplished in stages and would include: 
HVAC System Replacement
Elevator modernization
Roof replacement 
Drainage issues 
Carpet replacement 
Modernized lighting 
Cleaning, tuckpointing and sealing building exterior
21st Century Library-  the project will address standards of usability and comfort essential to Wright Library's mission of providing diverse opportunities for lifelong learning, growth, education, and enjoyment in the heart of Oakwood. Updates include:
Updating Children and Teen areas
Updating spaces for technology and workforce needs
Improving accessibility
Improving efficiency and reducing operating costs
Wright Library is Oakwood's library, and we look forward to continued engagement with the community in the facility planning process. If you would like more information or have questions or comments, please contact Kristi Hale, Director, at hale@wrightlibrary.org. Revitalization Project: FAQs
Photo: Core sampling in Oct. 2020 near the future Parkside Entrance of Wright Library