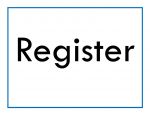 Join a Wright Library librarian to learn how to access and best use these online resources.
Whether as an individual or business, if you need a legal form, Legal Forms Ohio has Ohio specific forms professionally drafted, specialized documents in legal subject areas including: bankruptcy, bill of sale, contracts, divorce, employment, incorporation, LLC, landlord/tenant, living wills, name change, power of attorney, real estate, taxes, and wills.
Reference USA is more than an online directory.  Use it to find addresses, phone numbers, toll free numbers, Web site URLs, financial information, median household income, median home value, and more.  Great for researching companies and conducting market research.