Information about our At-Home Covid Tests
***Do not enter the building if you are sick.*** Request curbside delivery if you are experiencing any symptoms or have been directly exposed to someone with COVID-19. For curbside delivery when you arrive, call 937-294-7171 and press 1.
Wright Library is a distribution site for free COVID-19 Home Test Kits, part of the Ohio Department of Health's plan to expand access to at-home rapid testing. We do not know in advance exactly when we will receive new shipments, and we distribute tests on a first-come/first-served basis. 
---
BinaxNOW tests: IN STOCK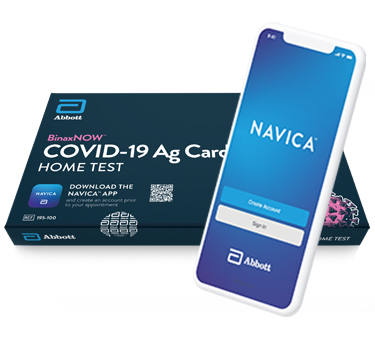 The BinaxNOW COVID-19 Ag Card is a rapid antigen test, which has received FDA Emergency Use Authorization for at-home testing.
Use: This test is self-administered.
Quantity: Daily limit 4 tests per household. 
Result time: Read your results in 15 minutes.
Accuracy: Interim results of a clinical study showed this test to correctly identify 91.7% of positive specimens and 100% of negative specimens. Estimated to correctly identify between 73.0% and 98.9% of positive specimens. (Source: FDA.gov fact sheet [pdf])
Ages: Tests can be self-administered by individuals aged 15 years or older, and for children as young as 2 years old when samples are collected by an adult.
Shelf life: The expiration date printed on the packaging sticker may show an earlier expiration date than is accurate, since the FDA extended the approved shelf life from 12 to 15 months. To find the accurate expiration date, find the test kit's lot number on the FDA Shelf Life Extension list [pdf].
---