​
Thank you to all who support the Library through the Wright Memorial Public Library Foundation. 
Donor Rolls: Annual Fund Contributors 2021, 2020, 2019, 2018, and 2017.  Capital Campaign Donors 2020-21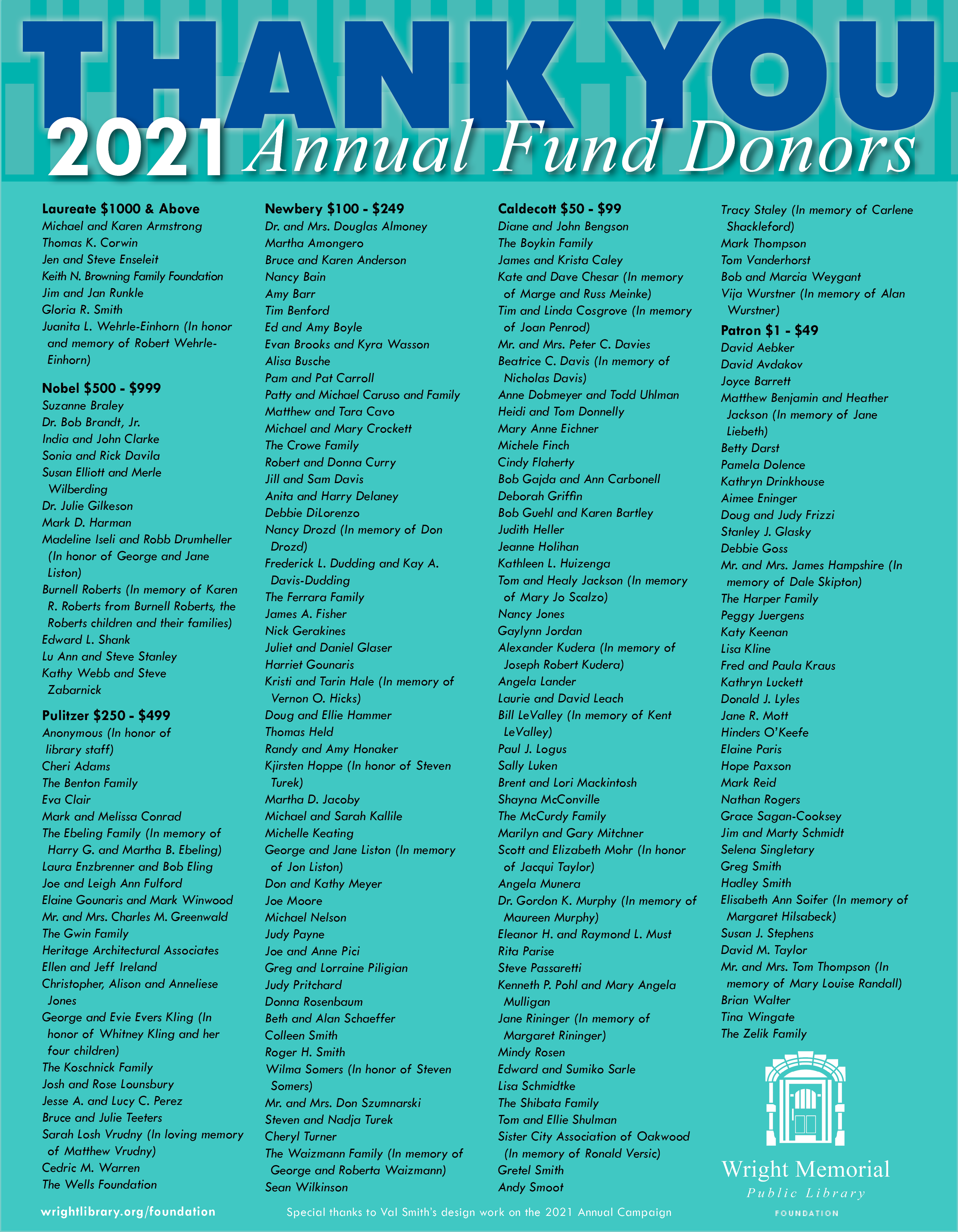 Thanks to contributions from generous donors, the 2021. Annual Campaign to support Wright Memorial Public Library exceeded its goal.
Created in 1997, the Foundation was formed to operate exclusively for the purpose of advancing the library's goals, objectives, and priorities.
In recent years, contributions have been used to fund a new curbside book drop, laptops for computer classes; writing workshops and author visits; the Far Hills Music Series; the gingerbread house competition, staff training; the library's book bike; new early learning toys; makerbox, Wonderbooks, and Playaway collections. 
The Foundation is also a proud partner in the library's summer reading club, funding books for children who reach reading milestones throughout the summer. 
The Foundation accepts financial gifts year round. Visit wrightlibrary.org/foundation for giving information.