| Label | Information |
| --- | --- |
| Dates & times | |
| Category | Local Interest |
| Age Groups | Adult |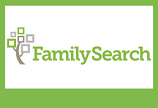 Join the Wright Library Genealogy Interest Group on a special date for a presentation by Heidi Cahoon on how to get the most out of using FamilySearch.org and the FamilySearch FamilyTree app.  Heidi uses FamilySearch.org almost every day, gives tutorials regularly, and has presented on other genealogy topics.  As with of meetings this will be a hybrid meeting, so you can join as in the Community Room at the library or virtually through Zoom.  If you have not attended a meeting before and want to do so via Zoom, please register to receive the link. 
To prepare for her presentation, please register for a FamilySearch account and feel free to bring along a laptop or mobile device to follow along (if you're joining virtually, you may want a second device for this purpose).  Bring family vital information and add it during the presentation. 
Heidi will cover how to
Add ancestors to your tree
Add vital information
Add alternate names
Add notes, life sketches, occupations, etc.
Add sources
Add memories (photos, voice memos, documents)
Search for records in FamilySearch
View records
Find records in the Family History Library
Use the FamilySearch Wiki
Use fun family history activities
Use Relatives Around Me
Use Map My Ancestors
Merge duplicates
Index batches
Connect with living relatives
And more!