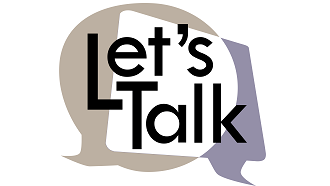 Do the issues that divide us seem impossible to address? Are the challenges confronting us and our communities overwhelming? Let's Talk.
---
About the series
Join Wright Library for Let's Talk, an event series based on the American Library Association's Libraries Transforming Communities campaign that promotes in-depth conversation, intentional community, respect, active listening, and problem-solving among neighbors. 
Learn more about Wright Library's Conversations about Race or how to hold your own conversations with family, friends, and neighbors using livingroomconversations.org guides
Contact us to be added to an email list for upcoming Let's Talk events. 
---
Upcoming events
Saturday October 7, 2023 - Register>>
This is an all-day in-person workshop sponsored by the Oakwood Inclusion Coalition and presented by Braver Angels, a citizens' organization uniting red and blue Americans in a working alliance to depolarize America. This intensive workshop brings together, equal numbers of Red (conservative or Republican-leaning) and Blue (liberal or Democrat-leaning) participants for moderated activities and structured discussions that reduce stereotyped thinking, clarify disagreements, build relationships, and find common ground.
Thursday November 16, 2023
As part of Transgender Awareness Week, join Wright Library to discuss Jennifer Finney Boylan's memoir She's Not There: A Life in Two Genders.
---
Past Events
2023
Curious Conversations with Braver Angels, March 18, 2023
2022
Mapping Equity in Dayton, Traveling Exhibit and Programs, Sept 1-29, 2022
2021
2020
2020 Election - Concerns and Aspirations, Wednesday October 21, 2020 
Virtual Antiracism Conversation- Slavery and its Consequences, Wednesday, August 5, 2020 
Virtual Antiracism Conversation - Understanding Whiteness; with SURJ-OH Wednesday, July 15, 2020 
Virtual Antiracism Conversation - Spotlight on the Moment; with SURJ-OH Tuesday June 23, 2020 
Barriers to Voting, with Dianne Herman of the League of Women Voters - Thursday, June 4, 2020
Anti-racism Book Discussion, How To Be An AntiRacist by Ibram X. Kendi- Sunday May 3, 2020 
Earth Day, film discussion - Wednesday April 22, 2020
Racial Wealth Gap Simulation with Hall Hunger Initiative Saturday February 22, 2020
2019
2nd Amendment - Saturday November 2, 2019 
Mass Shootings - Saturday October 19, 2019 
Sworn Again America Ceremony - Saturday June 15, 2019
American Creed Conversation at Wright Library - Saturday May 11, 2019
Film Screening & Conversation: American Creed - Saturday, March 30, 2019
Anti-racism Book Discussion: So You Want to Talk About Race by Ijeoma Oluo- Saturday, March 9, 2019
Islamophobia and Racism Town Hall -

Saturday, February 16, 2019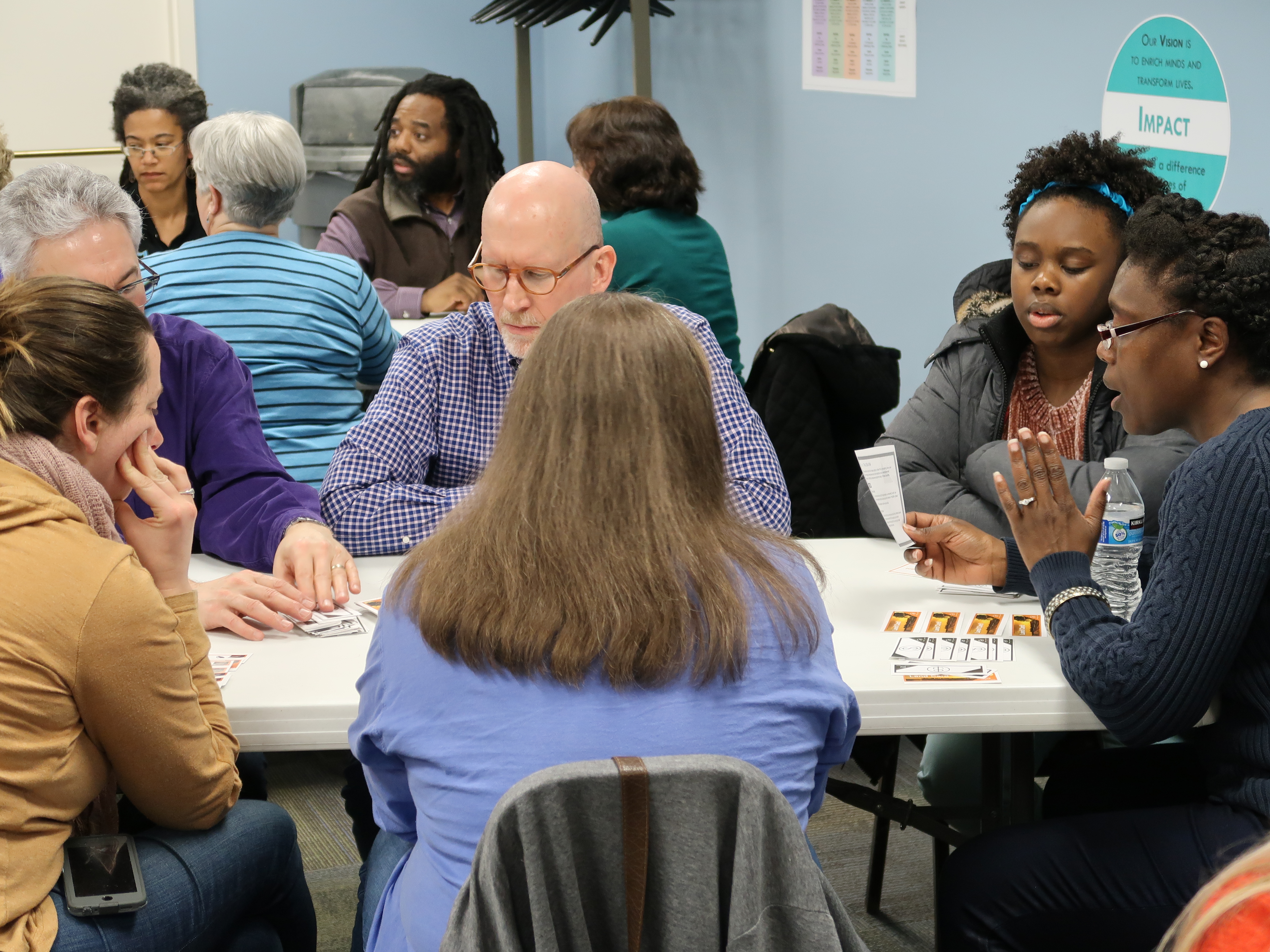 2018
Families and the Political Divide -

Saturday, December 1, 2018 

Let's Talk: Our Voting System  - Sunday, November 4, 2018
White Privilege -

Saturday, October 6, 2018 

Technology in Our Lives -

Saturday, September 8, 2018

America We Want to Be -

Monday, July 16 & Wednesday, July 18, 2018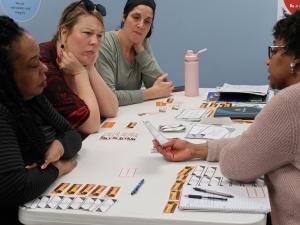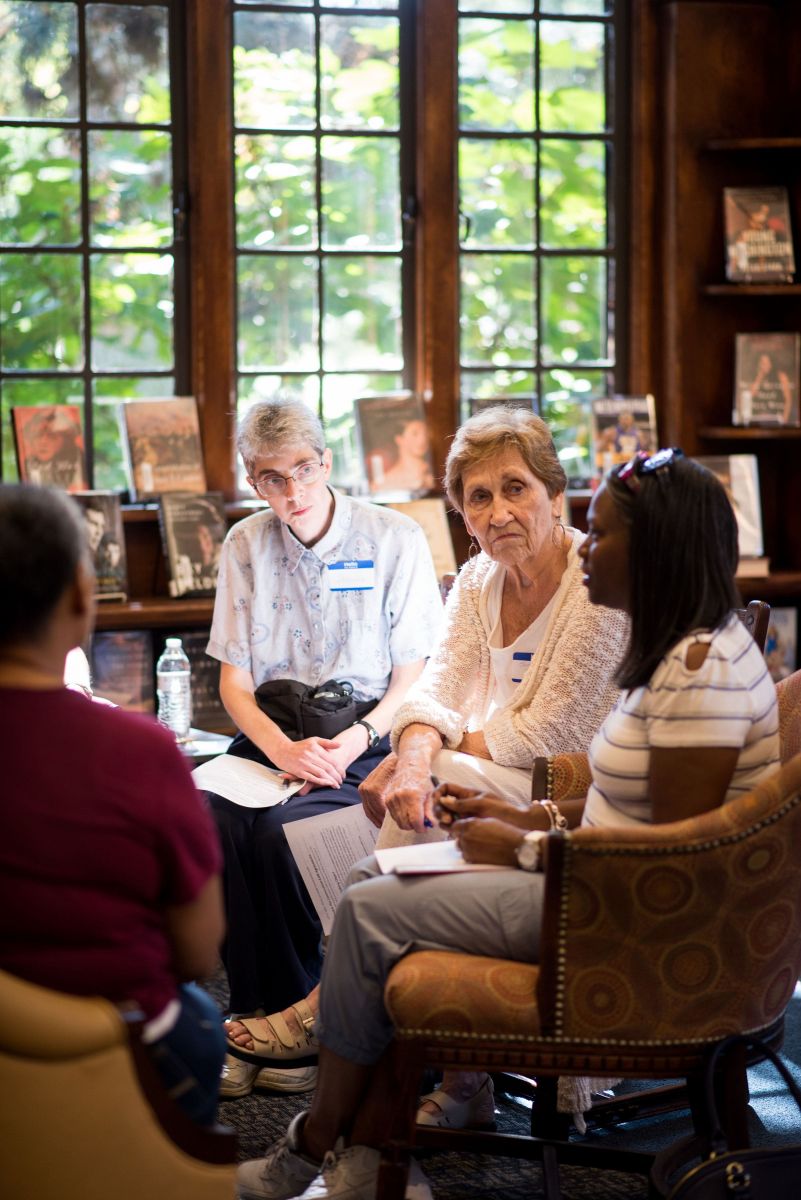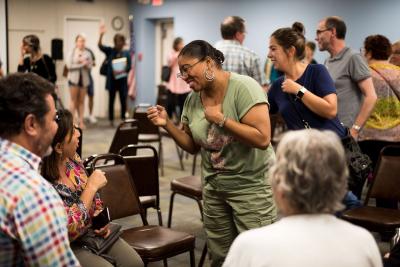 Wright Library offers opportunities for education and discussion on race and other divisive and political issues in our world. The library does not endorse any political party or candidate, or their political position. The opinions of attendees and speakers are their own, and do not represent the library.